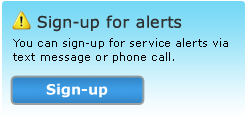 Fayson Lake Water Company
Fayson Lake Water Company serves water services to the
Fayson Lakes community of Kinnelon, NJ.
Consumer Confidence Reports
In 1996, the Federal Safe Drinking Water Act mandated that community water systems develop a "Consumer Confidence Report"—a report which would give the consumer information about their treated drinking water quality as well as the sources from which it comes. This report was to be distributed to each customer who receives water from Fayson Lake Water Company by July 1 of each year. The report is designed to inform consumers about the quality and services we deliver. A website and phone number for the Bureau of Safe Drinking Water is also supplied which will provide access to an assessment report and summary of the company's source water.
The Consumer Confidence Report provides the names of contaminants tested, the year in which they were tested, whether there was any contaminant detection and/or violations as well as providing information regarding the likely source for said contamination. It also provides definitions of the terms mentioned in the report so there is a clear understanding of the verbiage supplied.
We have been preparing these Consumer Confidence Reports and distributing them to all customers as indicated above since 1996. The reports for the current year report the results for the year prior. The name of the company as well as our address and phone number are supplied as well. We encourage our customers to feel free to contact our offices to discuss any part of this report.
The Consumer Confidence Report is public record and may be reviewed at any time on this site or in our office.
Download the 2023 Consumer Confidence Report (PDF)
Download the 2022 Consumer Confidence Report (PDF)
Download the 2021 Consumer Confidence Report (PDF)

Download the 2020 Consumer Confidence Report (PDF)
Download the 2019 Consumer Confidence Report (PDF)
Download the 2018 Consumer Confidence Report (PDF)
Download the 2017 Consumer Confidence Report (PDF)